It is difficult to say what is impossible,
for the dream of yesterday
is the hope of today
and the reality of tomorrow

R. Goddard, rocket scientist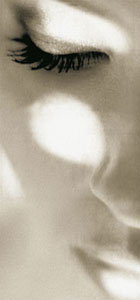 Philosophy

Plastic, Reconstructive, and Esthetic surgery is a medical profession covering a large area of surgical interventions to correct deformities, either caused by congenital abnormalities, cancer or trauma, as well as esthetic interventions in order to create harmonious human proportions.

Reconstruction and esthetics are complementary; a functional reconstruction won't be used if esthetically unacceptable. On the other hand, knowledge and experience obtained during reconstructive work is extremely useful during demanding esthetic corrections.

Consequently, this website will address both aspects of reconstructive as well as esthetic surgery. This information can be used in preparation of consulting your plastic surgeon, or as reminder of the information given during the consultation. The information given is a global guideline, an individualized approach is necessary in every case; this can of course only be provided by means of a personal consultation.

During each treatment, personal attention of your surgeon is of high priority to achieve patient satisfaction. Personal attention in combination with high quality standards are, therefore, essential for successful surgical treatment in each patient. These requirements are met eminently in a low-threshold setting (guaranteeing close contact between the patient and the surgeon), combined with professional collaboration of an acknowledged hospital. As your surgeon follows the latest scientific developments in the field, this setting allows an exceptional high standard of treatment: treatment in the broadest sense.